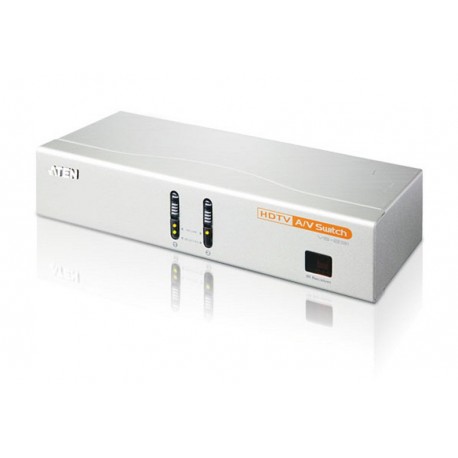 View larger
Component 2 in 1 out ยี่ห้อ ATEN รุ่น VS231
VS231
New
Displays the video output of two digital devices on a single high definition monitor or projector.
Stereo audio support.
Quick and easy switching via front panel pushbuttons or IR remote control.
Electronic switching for greater reliability and durability.
Easy installation.
Complete home theater switching solution.
ราคาพิเศษโทร.080-588-9408

Availability date:
More info
ATEN Component 2 in/1 out


model : 
VS231
Features
Displays the video output of two digital devices on a single high definition monitor or projector.
Stereo audio support.
Quick and easy switching via front panel pushbuttons or IR remote control.
Electronic switching for greater reliability and durability.
Easy installation.
Complete home theater switching solution.